In-home Trial
We ship all new Musica Pristina products with a 30-day in-home trial. If for any reason you do not want to keep your product you can return it. Simply ship it back to us in new condition, in the original packaging, and we'll gladly refund your purchase price, less our outbound shipping costs.
It may please you to know that nobody has taken us up on this offer.
Warranty
We ship all new Musica Pristina products with a 3-year warranty.
Order Customizations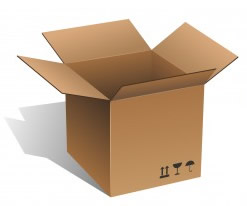 Musica Pristina employs a highly efficient build and QC testing process. Our products are modular, and we keep those modules in inventory. We complete final assembly and testing of your unit, by hand, at the time of purchase. This allows you to customize your component in ways you cannot with other manufacturers. Configuration choices and pricing are listed on the product ordering pages.
Scheduling
We strive to ship orders within 1 week of funds being received; however, we will notify you in advance if there is a change to this schedule.
We build all our products by hand in the Research Triangle area of North Carolina, USA. We ship from here, too.
Shipping Charges
Prices listed on the site include shipping within the continental US. We typically use FedEx.
Shipping to addresses outside the US will be billed to include the actual cost of shipping.